The patient is a 28 year old female who has developed an area of yellowed wrinkled skin on the lateral neck. Punch biopsy is performed.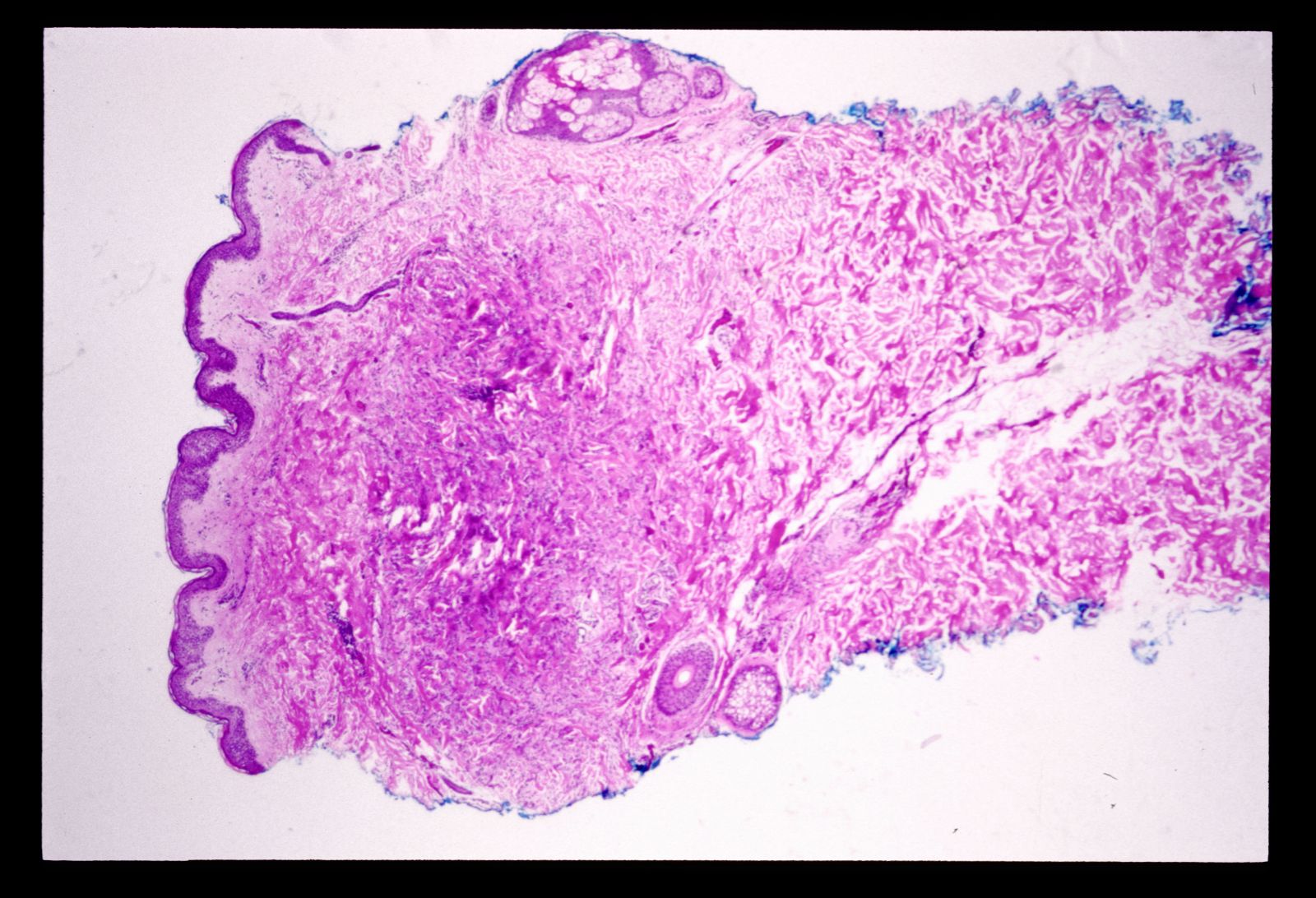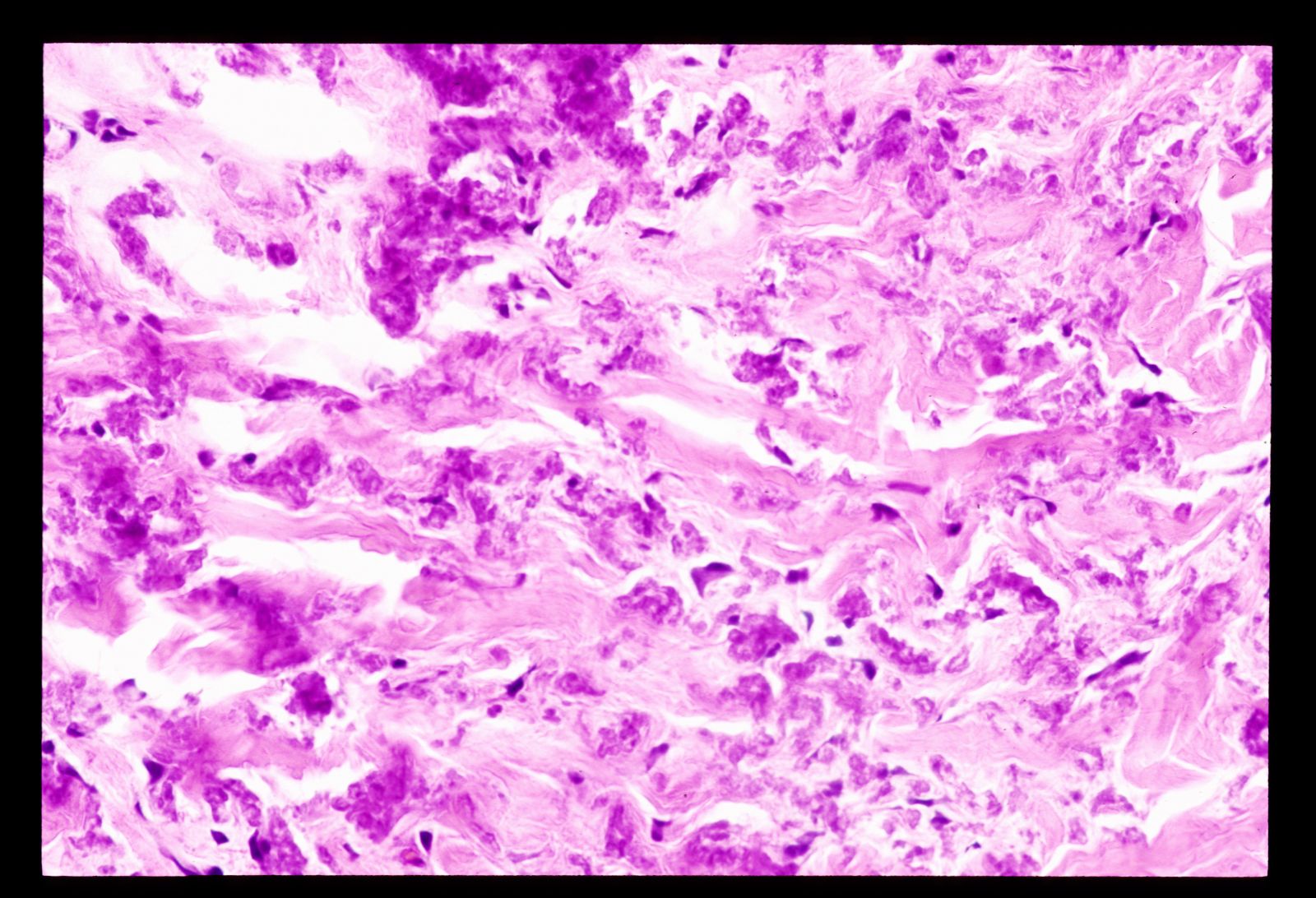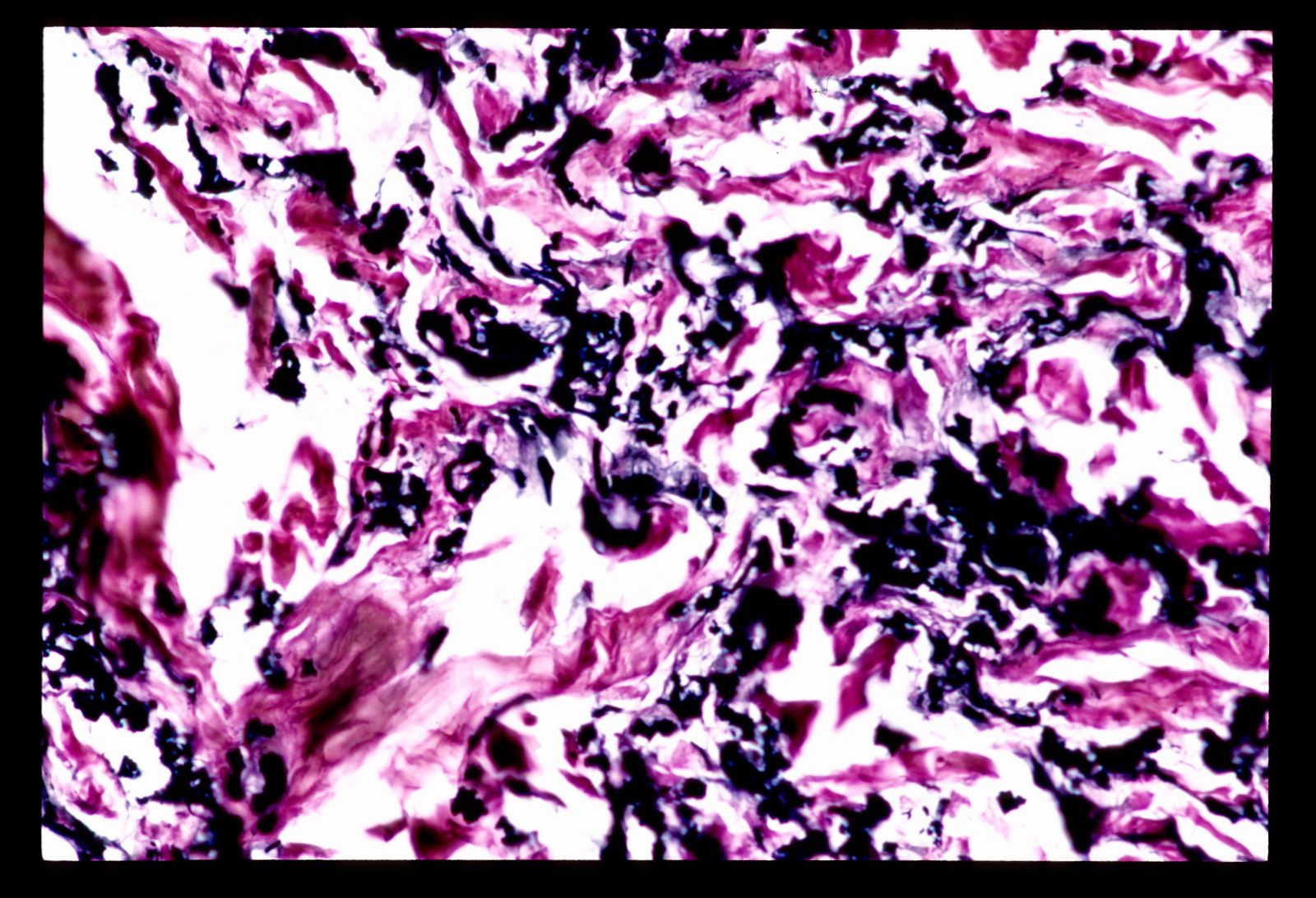 Elastic stain.
Diagnosis: Pseudoxanthoma elasticum
Discussion: Pseudoxanthoma elasticum is a rare genodermatosis with mutations in the ABCC6 gene. Women are affected twice as often as men. The cutaneous manifestations are usually the first to come to clinical attention and classically involve the lateral neck.
Histology shows swollen and abnormally clumped elastic fibers in the mid to lower dermis. These fibers become calcified and so stain basophilic on H&E. This change in the elstic fibers is also known as elastorrhexia. They stain black with the Verhoeff's elastic stain.
References: Chassaing N, Martin L, Calvas P, Le Bert M, Hovnanian A. Pseudoxanthoma elasticum: a clinical, pathophysiological and genetic update including 11 novel ABCC6 mutations. J Med Genet. Dec 2005;42(12):881-92.